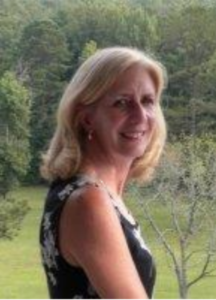 "Sue Pezely Art" is a Montclair Resident and a renowned Smyrna artist. Sue has been a resident of Smyrna, Georgia for 18 years. In the past few years, she has developed a popular portfolio of watercolors of local Smyrna historic sites, as well as landscapes of travels from both her friends and herself. These images are available in prints - as well as decorative household items such as coffee mugs, trivets, and coasters.
Sue has maintained a passion for art and music throughout her life - she has focused in the areas of drawing, painting and photography, as well as being an avid piano player. She studied part-time at the Corcoran School of Art in Washington, DC and participated in several print making shows there.
She enjoys creating images that invoke a warm, emotional connection for the viewer. Her pastel work has won awards in Foley, Alabama, and Covington, Georgia. Sue's work is on display at Mezza Luna Pasta and Seafood Restaurant, as well as available for sale at The Nest Home and Garden - both of which are in Smyrna, Georgia.